drama thread for all the annoying drama
Started by
sylvie_sylphide
,
Mar 05 2017 05:47 AM
#21 Guest_BuckKid🐐_*
Posted 06 March 2017 - 06:24 PM
---
Posted 07 March 2017 - 01:17 AM
u trying to start dramz in the dramz-thread request?
(but really only did it because i was tipsy and got egged on haha)
(edit: like i was basically being that goat kid in your sig, or at least it was how i was feeling at the time lmao)
✿ Twee as fuck ✿
5'7 / CW = 60kg / HW = 69kg / LW = 46kg / GW = 50-55kg
✿ feoilséantóir ✿
♡ accountability: whittling back down to waiflike ♡
---
Posted 07 March 2017 - 02:59 AM
THIS NEEDS TO HAPPEN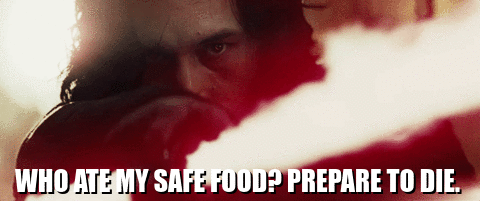 My boring stats and shit here. Perhaps some buttsex? Expand stats.
This bitch right here is ONE MONTH BINGE FREE!
---
Posted 07 March 2017 - 03:37 AM
Y'know, this would really come in handy for me right about now. I want to post a brief comment about a Eugenia video, and I think I'm just going to do it in the last related thread from a few days ago because there's nowhere else to post it.
Yes plz to a drama subforum.
Some of the bravest and most inspiring people I have ever met:
TELL: Therapy Exploitation Link Line
Please don't hesitate to reach out to these lovely people if you ever find yourself in an abusive therapeutic setting.
You will find lots of understanding, emotional support, and possible resources.
They will believe you even when you have no hope.
---
#25 Guest_Soft Paws_*
Posted 07 March 2017 - 09:38 AM
Hm, sounds like putting everything that needs to be locked down or deleted in one place - much easier for the mods!
---
#26 Guest_Soft Paws_*
Posted 07 March 2017 - 01:06 PM
Just cruising through again and it occurs to me: isn't this what the rant room is all about? And yet people choose to put their drama elsewhere. Inconsiderate, heh?!
---
Posted 20 March 2017 - 04:48 PM
Ah yesss, drama keeps me away from food
Stats etc
Pics/gifs
---
#28 Guest_♥ ❤ ☆҉ ‿↗⁀☆❤ ♥_*
Posted 20 March 2017 - 06:09 PM
oh lol, a Milk section. all that creamy cringy drama and snowflakes we just love to read about. <3
this bitch is thirsty.
---
---
0 user(s) are reading this topic
0 members, 0 guests, 0 anonymous users