Hello everyone ! so I decided to make my own diet since I couldn't find a diet that I'd like to follow...
Kirarin is a huge thinspo for me, I grew up with this anime wanting to look like her, as thin as her, I mean she has that thigh gap goaaaaal !
So yeah, I decided to make a 7 day diet to help me stay on track and everyone is welcome to join in
I'm starting tomorrow !
I'm super duper excited for this diet so please join !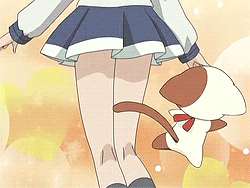 * No major rules, calorie count is only a limit, you can eat less !
* You have one joker during the whole week, it's 150 free calories to spend
on something you like c: (but must not be on the 700+ days !)
* No exercise is needed but it's preferable to do so.
* All foods are allowed, only calories count !
*Calorie counting must be super precise
*If you go over your limit you have to take off these calories from
Day 1: It's the first day of the diet ! it's preferable if you take it slow and do something you like, you'll get additional points if you watch Kirarin Revolution Episodes ! Also play kawaii online games :3 Share your favourite here <3
Day2: Second day of the diet You did it ! Congrats ! Today you'll help someone do something ! If you live with your parents help with the dishes or help walking the dog out, anything counts, just try to be extra nice like Kirarin <3
Day 3:

Today you'll get extra points if you study ! Even 30 mn counts, good luck ! Enjoy your day.

Day 4:

You're halfway done ~ you're doing amazing ! So, maybe you should try exercising today ??? find a cute challenge and try it ! Dancing counts too.

Day 5:

Today you should try something you used to like but haven't done in a long time~ good luck !

Day 6:

Try cooking something nice for your family today ! isn't this a great idea ?~ Maybe something sweet ? yummy !

Day 7:

Today is last day of the diet ! Relax and watch a movie or anime of your choice~
If anyone is trying this diet please give updates ! daily if possible ;w; I'll update here as well as on my accountability
You get extra points for posting it in cute/kawaii format with cute pixels and gifs hihi !