Any parents with autistic children?
Started by
Mirror__Reflections
,
Aug 19 2019 04:54 AM
Posted 03 August 2020 - 06:37 PM
Me! My son is 6 asd and possibly adhd.

---
Posted 08 August 2020 - 03:24 PM
I'm autistic/have autism/whatever term you like to use as long as it's respectful and I really don't get the contradictory language policing around autism, especially because it's held to a different standard than other disabilities (and yes, it is a disability, yes, one that comes with advantages, but let's not pretend like it's all sunshine and rainbows), the PC term is always "person with a disability" and not "disability person" yet when it's autism you're not supposed to say that and you have to say "autistic person"? Really don't get it. Also, functioning labels are not always perfect, because there are many people who fall between high and low functioning, but I think they are still helpful because let's face it, someone who can hold a stable career and relationships has a different form of autism than someone who struggles to speak. Just like we would classify a physical disability like cerebral palsy as "mild", "moderate", or "severe", many of those with autism are impaired on different levels. I don't understand the double standard with autism as opposed to other disabilities.
i'm autistic and i think both of these arguments are stupid
i describe myself as high functioning but i also know that other people don't like those labels
i don't think it matters if you say "autistic person" or "person with autism". none of them are heinous crimes and i think it's ridiculous to be arguing over the order of words and language when we could be addressing issues that actually make our lives more difficult
90isthemagicnumber likes this
☆trans man☆
167cm
HW: 135
LW: 105
---
Posted 14 August 2020 - 04:36 PM
I am a mother to 3 children. My eldest and youngest have ASD. This has been the hardest thing I have ever gone through and it exacerbated my ED to the point of needing to be hospitalized. i hope this doesn't happen to you gals. stay safe.
5 ft 8in
SW 143
SBMI 21.74
HW 162
LW 123
---
Posted 16 August 2020 - 02:28 PM
My son has not been tested, but people see traits in him.
I am autistic myself. Maybe that's why I find it hard to tell.
To quote Hamlet, Act III, Scene III, Line 87: "NO"
---
Posted 02 September 2020 - 05:30 AM
My son's autistic, he was diagnosed at three years old. I spotted it early because I'm autistic as well so I could see the signs and my mum's an occupational therapist so she managed to fastrack him through the children's services so he could see a paediatrician faster
Non-binary, 22 and sad. AN for 9 years. I'd like to recover but is it really ever gonna happen? Really?
Also bpd af
They/them pronouns
Let's burn our love into the ground
----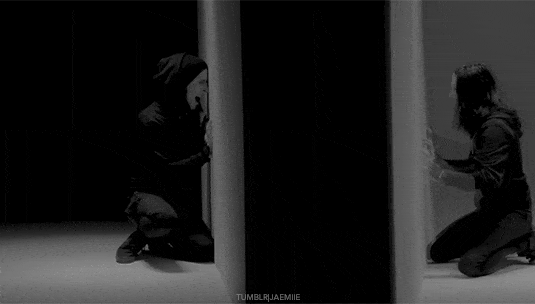 ----
BMI: 16.6
Height: 5'8 / 174cm
CW: 50.4kg / 111lbs
GW: 45kg / 99lbs
GW2: 42kg / 92.5lbs (lol)
UGW: 39kg / 85lbs (lolololol yeah like that'll ever happen)
---
Posted 22 September 2020 - 08:27 PM
My preschooler is. It's weird because he's super playful and affectionate. But it was mostly his speech patterns and his fixations. Like he says everything as a question and gets super obsessed with nascar toys. Tantrums or meltdowns are pretty intense if he gets over stimulated too

---
Posted 19 October 2020 - 09:25 PM
I suspect that my son is on the spectrum, but he is not diagnosed.

---
Posted 14 December 2020 - 11:50 AM
My little has autism. He will be 4 tomorrow.

"I'm not there yet but, I'm closer than I was yesterday."
---
Posted 22 December 2020 - 03:53 AM
I'm fairly certain my son is on the spectrum. He's not big on eye contact, he tends to cover his ears when he is frustrated. Sensory issues when it comes to foods. I've spoke with his pediatrician but she didn't seem concerned mainly because at the time, he wasn't pocketing his food. But a week later he started doing that. Does anyone know how I can help teach him to not pocket food in his mouth? I'm terrified he will get choked.

I was told that I'm on the spectrum (diagnosed social communication disorder) but I didn't meet all the criteria on the new dsm5 or whatever it's called to be fully diagnosed with actual ASD. I would have been diagnosed with Aspergers but they apparently did away with the term now? Looking back at when I was taking the tests, I was embarrassed to answer some of the questions. Like, flapping my arms. I do that when I'm excited, happy, or grossed out. But I marked that I didn't do that.

---
Posted 23 March 2021 - 11:04 AM
We recently had my 7 year old son assessed. They said he definitely has dyspraxia, he's like in the 1st percentile for most of those tests. As for the autism, he's borderline on the diagnostic criteria. It's very likely he'll be diagnosed, but they're just going to refer him for supports such as OT, physio, S&L therapy, psychology, etc. Then see what he actually needs in terms of services. I don't really care if he get the official diagnosis or not, so much as he gets the right supports. The diagnosis is only really a means to an end.
Obese, Overweight, Normal, Underweight, Goal
215. 214. 213. 212. 211.
210. 209. 208. 207. 206. 205. 204. 203. 202. 201.
200.
199. 198. 197. 196. 195. 194. 193. 192. 191.
190. 189. 188. 187. 186. 185. 184. 183. 182. 181.
180. 179. 178. 177. 176. 175. 174. 173. 172. 171.
170.
169. 168. 167. 166. 165. 164. 163. 162. 161.
160. 159. 158. 157. 156. 155. 154. 153. 152. 151.
150. 149. 148. 147. 146. 145. 144. 143. 142. 141.
140. 139. 138. 137. 136. 135. 134. 133. 132. 131,
130. 129. 128. 127. 126. 125. 124. 123. 122. 121.
120. 119. 118. 117. 116. 115. 114. 113. 112. 111,
110. 109. 108. 107. 106. 105.
104. 103. 102. 101.
100.
---
---
0 user(s) are reading this topic
0 members, 0 guests, 0 anonymous users