193 replies to this topic
Posted 07 February 2021 - 11:30 AM
Not really, lmao
I wish but I don't have the willpower #CouchPotato
---
Posted 07 February 2021 - 07:51 PM
Yes, but I could always exercise more.
---
Posted 08 February 2021 - 11:13 AM
Yeah. Maybe two to three times a week but it does make me hungry and I can't do it if I haven't eaten because I feel too faint. But I'm scared of becoming skinnyfat if I stopped exercising. It makes restricting harder and I have to think hard about how to time my eating with exercise.
---
Posted 10 February 2021 - 06:14 PM
i try but its hard. i can rlly only walk, and even then its very very light (1k-3k)
but i do this knee-to-elbow thing while im waiting for things to finish microwaving :]...?
CBMI: 22.5
---
Posted 10 February 2021 - 11:55 PM
I try, but I'm usually good at staying a track for only a week at most, and then I stop for a few weeks and then continue the cycle again and again
BMI: 20.2
height: 5'5.5"
CW: 123
SW: 118
HW: 130
LW: 105.5
124 123 122 121
120 119 118 117
116 115 114 113
112 111 110 109
108 107 106 105
104 103 102 101
100 99 x
---
Posted 11 February 2021 - 11:16 AM
yeah its the only thing that gives me any sort of comfort tbh
---
Posted 11 February 2021 - 11:30 AM
i used to, for two hours each day but i can't do it while restricting
---
Posted 11 February 2021 - 01:16 PM
I'm too lazy for that. That's how I got so obese in the first place lol. Besides low restricting zaps all the energy out of me.
⁺˚*•̩̩͙✩•̩̩͙*˚⁺‧͙⁺˚*•̩̩͙✩•̩̩͙*˚⁺‧͙⁺˚*•̩̩͙✩•̩̩͙*˚⁺‧͙⁺˚*•̩̩͙✩•̩̩͙*˚⁺‧͙⁺˚*•̩̩͙✩•̩̩͙*˚⁺‧͙⁺˚*•̩̩͙✩•̩̩͙*˚⁺‧͙⁺˚*•̩̩͙✩•̩̩͙*˚⁺‧͙⁺˚*•̩̩͙✩•̩̩͙*˚⁺‧͙⁺˚*•̩̩͙✩•̩̩͙*˚⁺‧͙⁺˚*•̩̩͙✩•̩̩͙*˚⁺‧͙⁺˚*•̩̩͙✩•̩̩͙*˚⁺‧͙⁺˚*•̩̩͙✩•̩̩͙*˚⁺‧͙⁺˚*•̩̩͙✩•̩̩͙*˚⁺‧
~height: 5'4"~
HW: 280
★CW: 183.6 (6/17/21)★
+GW1:199+
+GW2:175+
+GW3:145+
❤ UGW:120 ❤
(●︿●) [1] day binge-free
~INFP crybaby~
⁺˚*•̩̩͙✩•̩̩͙*˚⁺‧͙⁺˚*•̩̩͙✩•̩̩͙*˚⁺‧͙⁺˚*•̩̩͙✩•̩̩͙*˚⁺‧͙⁺˚*•̩̩͙✩•̩̩͙*˚⁺‧͙⁺˚*•̩̩͙✩•̩̩͙*˚⁺‧͙⁺˚*•̩̩͙✩•̩̩͙*˚⁺‧͙⁺˚*•̩̩͙✩•̩̩͙*˚⁺‧͙⁺˚*•̩̩͙✩•̩̩͙*˚⁺‧͙⁺˚*•̩̩͙✩•̩̩͙*˚⁺‧͙⁺˚*•̩̩͙✩•̩̩͙*˚⁺‧͙⁺˚*•̩̩͙✩•̩̩͙*˚⁺‧͙⁺˚*•̩̩͙✩•̩̩͙*˚⁺‧͙⁺˚*•̩̩͙✩•̩̩͙*˚⁺‧
---
Posted 11 February 2021 - 02:39 PM
I used to pace like mad a few years ago but this relapse im not as much, particularly because of quarantine.. my sibling lives with me now and exercising in their proximity would probably set off alarm bells
ednos lmao rip
i've been here since 2015 but i'm trying to lurk less
hw (and sw as of latest recovery): 134
cw: 128.8
lw: 93
---
Posted 11 February 2021 - 04:18 PM
Very moderately - I walk a bit, kinda wanna take up pilates but IDK i dont have a lot of spare time rn.
---
Posted 18 February 2021 - 10:01 PM
Yes and no. I really should more. I started doing dance and sometimes do yoga. I try to do workouts on YouTube but I struggle to finish workouts that aren't in person because I give up so easily. It's so much easier with the social pressure—I'd be so embarrassed to leave class early and make a scene. I'm hoping I can go to more classes in person soon once COVID is done because I need to work out more.

---
Posted 19 February 2021 - 10:56 AM
I really, really struggle to exercise. Just at work I'll do 10,000-13,000 steps every shift, and after a long demanding day on my feet I'm always exhausted. I try to exercise on my days off, but it doesn't always happen.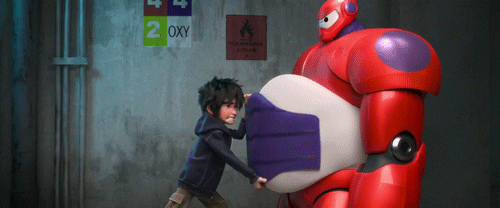 ---
Posted 20 February 2021 - 06:15 PM
Hahahaaa.... not really. I have Lyme Disease which results in chronic fatigue and joint/muscle pain so exercising is really hard for me. I try to walk when I can. But that's about it.


Sent from my iPhone using Tapatalk

"The dizzy rapture of starving. The power of needing nothing. By force of will, I make myself the impossible sprite who lives on air, on water, on purity."
23 year old vegetarian with ednos and depression
relapsing for the billionth time
message me anytime I love friends
---
Posted 21 February 2021 - 12:06 AM
yeah, I actually have begun to enjoy it and work for more of a burn.
I do cardio, hiit, or yoga in my room for an hr and then walk for 1-2hrs
not much but I definitely feel stronger and have more energy

---
---
Also tagged with one or more of these keywords: exercise, question
MPA

→

EDNOS Discussions

→


Started by princess-cptsd ,

13 Jul 2018

Ana

,

anorexia

,

ednos

,

question

and 1 more...

Hot

736 replies
79600 views

It's only physical

→

Exercise

→


Started by GoatBelly7 ,

12 Jul 2018

exercise

,

injury

MPA

→

Anorexia Discussions

→


Started by loonabts ,

11 Jul 2018

exercise

,

skinnyfat

MPA

→

Anorexia Discussions

→


Started by missnoodle ,

11 Jul 2018

exercise

MPA

→

Anorexia Discussions

→


Started by missnoodle ,

11 Jul 2018

exercise
0 user(s) are reading this topic
0 members, 0 guests, 0 anonymous users