Pseudoephedrine and Why You Shouldn't Use It.
Started by
Grimmley'sSS
,
Jul 27 2020 05:11 PM
Posted 03 September 2020 - 11:16 PM
This is fantastic, thanks for such an informative read!

LW: 87 lbs
HW: 155 lbs
CW: 122 lbs
GW: 110 lbs
Height: 5'2.5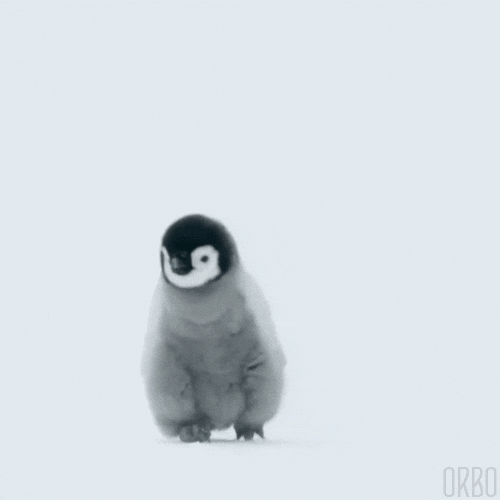 ---
Posted 05 September 2020 - 02:16 PM
Interesting topic here.
The biochemistry of pseudoephedrine, ephedrine, ephedra, etc. is interesting and all will raise your blood pressure which will increase the blood flow in the body which leads to a feeling of euphoria and well being.
Some theories as to why people do not feel the desire to eat while taking stims is because the velocity of blood through the brain and other parts of the body is higher so the signalling molecule or molecules for satiation in the blood appear to be at higher concentration then they really are so you feel fuller then you really are. If you take stims for weight loss they slowly stop working because your body relearn how to interpret the molecular signal differently. This is also why those who take stims to lose weight almost always gain all the weight and much more because your body is expecting more of the signal of satiation.
Sorry if the writing is a bit crappie but my brain works must faster then my hands :-)
Glassdreams and etrox318 like this
Been struggling with food obsession since I was 13, over 35 years of this disease :-(
---
Posted 05 September 2020 - 09:19 PM
im confused why everyone is saying ephedrine is illegal everywhere because all i need to do is walk into a walgreens and show id at the counter (and i only initially purchased it because i was sick and couldnt breathe n it legit helped). its not banned in the usa at least, just limited bc ppl make meth with it. ive never heard of people taking psuedo instead of ephedrine though thats top tier misinformed lol how do people mess it up that bad. plus the way you get psuedo is the exact same isnt it? no form of this stuff is on the shelves. eca stacking makes you feel like shit though you grow tolerant to chugging all those pills and now i get legitimately nauseous anytime i go near a box of bronkaid lol
Yeah, Bronkaid is legal in the US at any nearby pharmacy store. Just have to show them your DMV ID and they record it in a book behind the counter before they sell it to you. The main ingredient is Ephedrine and it's much better than pseudoephedrine for getting the job done.
---
Posted 05 September 2020 - 10:01 PM
Bronkaid has Ephedrine sulfate. Which is significantly different than Ephedrine HCL and arguably much more dangerous, because it is way less effective and has more negative side affects and higher lethal likelihood. Particularly to do with the fact you have to take so much more of it to get the same result making it easy and to unintentionally overdose on. Also, bronkaid only has 25mg of Ephedrine sulfate. The rest of its compound is Guaifenesin at 400mg. Which is a whole nother reason not to fuck with it. But that's a different lesson for a different day.

PS. Bush made it illegal to buy pseudoephedrine of any sort OTC in March 9, 2006. So while it's possible you bought at some time. It would have been any time legally within the past 14years. Making your lie hilarious.
All you have to do is walk in and show your ID every 30 days. So they walked in and, "asked for it". Yes, that counts as OTC, it just means you can only get it behind the counter. OTC means without a prescription, which you definitely don't need. Try keeping your lying mouth shut next time.
---
Posted 08 September 2020 - 06:26 PM
Fairly certain this is what caused my tachycardia.
I started with the lesser things like green coffee bean extract, and eventually started doing weirder shit, and eventually abused pseudoephedrine / phenylephrine / ephedrine in whatever form I could get it (usually a friend's sister bought it for us. or after I turned 18 I could ask for it at the pharmacy especially since I worked at a Walgreens and so my coworkers didn't think it was weird since I had asthma and whatnot) But like combining all that shit (along with things like abusing codeine occasionally, drinking so much freaking caffiene... ) I have a resting heart rate somewhere in the 120-130s without medication, and it's been well over two years since I touched any of those. (Except for the time I accidently took a cold medicine my mom had bought with one in it, and goodness, I thought my heart would fly outta my chest.) I have to be on metoprolol, get my heart checked regularly and be very careful with my caffiene intake, cannot take stimulants for my ADHD, and have to be very careful with medications especially cold & congestion related medications.
CW: 252 lbs
Stranded somewhere between relapse and recovery.
Somewhere between strength and starving.
Hoping to find home in this body but only
being filled with shame
2013 - Restrictive ED
2015 - Recovery
2016 - Still hanging on to recovery, but started to falter around
2017 - was doing okay until trauma... Binge Eating disorder.
2018 - still fighting BED.
2019 - Recovery <3 Learning to love this body, view food as fuel and exercise as something to ease into.
2020 - Engaging in some restrictive behaviors (is this lapse or relapse? no one knows?)
---
Posted 14 September 2020 - 09:10 AM
Thank you so much. I didn't know this. Will definitely never be using it again.

---
Posted 16 September 2020 - 02:35 PM
Anytime I've had serious sinus congestion, I've survived off of pseudoephedrine meds. Have I caused myself permanent lung damage from this shit? WTF.
لا إله إلا الله محمد رسول الله
---
Posted 16 September 2020 - 06:18 PM
PREACH.

I should've never gotten started with them. Was only turning 17. Made anxiety worse when it could of easily not been there, and I wasn't aware that doing cardio on it was bad for some time, but luckily I read about it soon enough.

Using it for years even with just 6-12mg a day probably effected my heart in some way, that being said bulimia and restriction and sleep deprivation being a whole ass other demons to deal with that effect the body and mind.

Because of my use of it and other parts of my E.D i went down a road where I started using a hard drug and If I had been healthy it probably wouldn't had landed me in the hospital.

Just dont do it. Unless you medically truly need it to survive, just dont do any drugs period. They catch up to you and fuck up your life

5'6
cw:142
lw:122
<p>
---
Posted 19 September 2020 - 07:27 PM
The only medicine that actually improved my breathing contained pseudoephrine. By the time I realized what and how dangerous the mold was, and moved out, my breathing is in pretty bad shape. At it's worst I couldn't sleep because my body would myoclonic jerk if I fell asleep because I wasn't receiving enough oxygen.
This worries me...perhaps you need to be on oxygen, especially at night?
decaying-delight likes this
---
Posted 20 September 2020 - 03:03 PM
This worries me...perhaps you need to be on oxygen, especially at night?
Thank you, everything is ok now. It was hard for a while, but now that I have been off all of the allergy meds for so long my breathing is much better and easy to manage. It still feels physically hard to breathe long breaths and my oxygen output looks measly in comparison to my fiance, but I'm hoping my lungs will heal over time if I just take really good care of them now.
it just sucks because I can't get a doctor to see me because they hear that I'm only 27 and never smoked so they just automatically assume I'm a hypochondriac, and that's before I've even mentioned the black mold. I am the opposite of a hypochondriac, I usually wait too long to see a doctor because I minimize my own symptoms to myself, but se la vie.
breakable_doll likes this
---
Posted 21 September 2020 - 11:50 PM
Absolutely helpful article
---
Posted Yesterday, 07:44 AM
Could anyone write a summary what it is ? Im guessing its a nasal medicine so i may be also using it without being aware its relation to eating disorders... and im pregnant

I may not be always able to see answers without notifications since there are lots of topics so pm or quote if any questions
---
Posted Yesterday, 01:42 PM
i didn't even know what this was but ty for sharing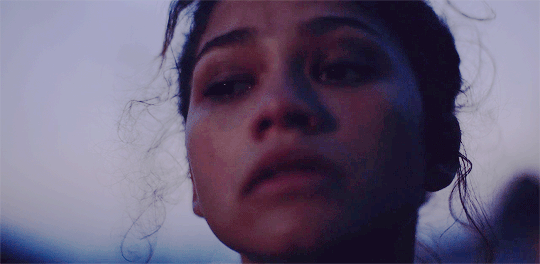 HW: 140
SW: 140
GW1: 135
CW: 133.0 (as of july 6th, 2020)
GW2: 130
GW3: 125
GW4: 120
GW5: 115
GW6: 110
GW7: 105
GW8: 100
UGW: 92
Current BMI: 25.6
Goal BMI: 18.3
---
---
2 user(s) are reading this topic
0 members, 2 guests, 0 anonymous users