Favourite bands
Started by
Crimson_Ivy
,
Dec 11 2020 12:19 AM
Posted 15 January 2021 - 12:26 AM
-Hole
-Nirvana
-Foo Fighters
Height: 5'7
HW: 156.4
CW:153.8 (was 156.2)
GW: 120s
LW: 99
Sometimes I feel like the mirror is my only companion.
-Mirror, Mirror Off The Wall by Kjerstin Gruys, Ph.D.
---
Posted 15 January 2021 - 11:46 AM
1960's: The Velvet Underground, The Doors, Jimi Hendrix, (early) Pink Floyd
1970's: Black Sabbath
1980's: Cocteau Twins, The Cure
1990's: Slowdive, Radiohead, My Bloody Valentine, Nirvana
2000's: Panda Bear, Animal Collective
2010's: yeule, Grimes, (early) Empress Of, Kelly Lee Owens, Beach House, Tame Impala, FKA twigs, Panda Dub, La Femme, Braids, Crystal Castles, Yukari, Aseul, Yuragi, IC3PEAK
Pale Saints & David Bowie are knocking on the door. And i still am discovering new music. Almost know nothing from the 1970's and early 1980's. Should investigate 1990's and esp. 2000's more. And there is still lots to discover from the 2010's!
---
Posted 15 January 2021 - 11:58 AM
Grimes, joy division, bauhaus, the cure, einsturzende neubauten, coil, the birthday party, wire, cocteau twins....... too many
good taste, need to listen bauhaus, wire and perhaps joy division more. Grimes & Cocteau Twins are legends!
Verruca Salt, Yeah Yeah Yeahs, Grimes, Republicans, The Breeders, pixies, Violent Femmes.


Sent from my iPhone using Tapatalk
Another Grimes fan. Need to listen to Yeah Yeah Yeahs more.
Arctic Monkeys, My Chemical Romance, Red Hot Chili Peppers, All Time Low, Foo Fighters, Muse, Bring Me the Horizon, Nothing But Thieves, MGMT, Falling in Reverse, Taylor Swift, Gorillaz, Highly Suspect, Imagine Dragons, Joy Division, Moderat, Kishi Bashi, Linkin Park, Woodkid, Lorde, Neil Young, M83, Nirvana, Oasis, Pink Floyd, Placebo, Sia, Tame Impala, The Midnight, Smashing Pumpkins, The Strokes...

These are my favorites, looking through my playlist. Lol it's so inconsistent, what even is my taste in music?
great taste, seems like you would like my neo-psychedelia playlist, send me a pm and i'll give it (spotify). You might like Kikagaku Moyo, Ozric Tentacles, Beach House and Panda Bear, but most of the bands in that playlist are lesser known Tame Impala's,

You seem to have a broad taste (just like me) with liking way too many genres, but psychedelia returns a lot IMO esp. the more known modern ones.
- deftones

- paramore

- waterparks
deftones is great, need to listen them more.
---
Posted 23 January 2021 - 01:20 PM
Three Days Grace and Slaves (the US band, not the UK)
---
Posted 11 February 2021 - 04:25 AM
---
Posted 14 February 2021 - 08:08 PM
linkin park, scary kids scaring kids, system of a down, three days grace, saosin, chiodos, silverstein, in fear and faith & gwen stacy
🖤
𝖘𝖜 96 𝖈𝖜 62 𝖌𝖜 55 | (𝖇𝖒𝖎 21.0)
🖤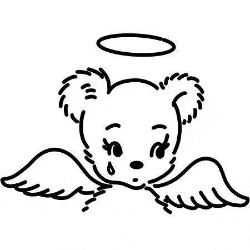 ---
---
0 user(s) are reading this topic
0 members, 0 guests, 0 anonymous users