What workouts actually showed results for you?
Started by
sydneyyyyyyy_m
,
Jan 14 2021 12:04 AM
Posted 17 January 2021 - 10:41 AM
Yoga and walking, surprised the hell out of me but I lost weight really fast.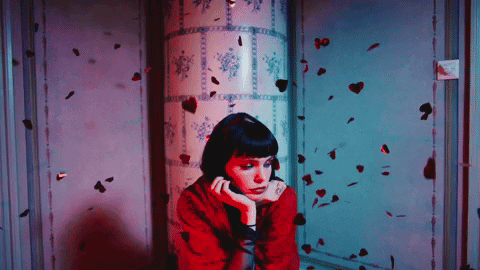 ---
Posted 17 January 2021 - 11:41 AM
Honestly.... Learning K-Pop dances lmao. I'd dance for hours & hours every day. & it was super fun. Gave me abs.

Height: 5'1" | HW: 123 lbs. | LW: 95 lbs.

1 year, 7 months into recovery. Ten weeks pregnant. ❤️
Recovered physically, not mentally.
---
Posted 17 January 2021 - 11:50 AM
Barre. Nowadays I can't do it anymore but I did it like once a week when I got to my lowest, 30min beginner workout. Worked, very well. Also I feel like for sedentary people Just Dance Now is pretty freaking amazing!
lul
LW: 42kg HW: 60kg Height: 165-166 cm
---
Posted 17 January 2021 - 01:01 PM
Just a looot of walking. It's the easiest for me and the most sustainable.


Sent from my iPhone using Tapatalk

𝒸𝓌: 𝟫𝟩 𝓁𝒷𝓈 / 𝟦𝟦 𝓀𝑔 (𝐵𝑀𝐼 𝟣𝟨.𝟢)
---
Posted 17 January 2021 - 04:28 PM
Dance games, like dance dance revolution or others. Also walking and running. I want to start incorporating resistance training back in plus weights. But all those before are what always helped me lose weight along with strict restriction.
Ddr hell yes, have you seen or played dancerush stardom? It looks incredible
"Beatus istos ille, circa pes ad terra" (Blessed art thou with thier feet to the ground)<p>-RUNNING IS LIFE-
H - 5'9" cw- 113.7
---
---
0 user(s) are reading this topic
0 members, 0 guests, 0 anonymous users