tell me you're anorexic without telling me you're anorexic
Started by
flaneur
,
Feb 05 2021 06:27 AM
1293 replies to this topic
Posted 20 January 2022 - 05:04 PM
I sprayed saltines with 0 calorie butter and called it lunch
sent from the moon
---
Posted 20 January 2022 - 05:35 PM
Mmmhmm shirataki. Amazing. 👍

---
Posted 20 January 2022 - 05:40 PM
Wondering if I'm going to gain weight after eating my only meal (500) for the day 🤡

---
Posted 20 January 2022 - 05:46 PM
Just pooped? Maybe weigh yourself and see if you're at a new low weight.
You REALLY need to weigh yourself if you pooped and you have yet to eat today and you get angry at the amount of water you drank prior in the morning because that might be making the weight not change, now you can't eat or drink anything else until you've been to the toilet a couple more times to rid of that annoying water weighing you down, because it might be a new low weight! You never know! Fuck my life!
StarvingLlama*-* likes this
I'm back I guess... joy...
Smile and the world smile with you, weep and you weep alone. - Old Boy.
hw: 67 kg, cw: 59kg, gw: 54kg, ugw: 50kg.
Ultimate Weight Loss Size Goal: -9 KG, -4" -3.6" hips, -5.5" -3.8" waist (inches were determined by breathing out as far as I can minus inhaling in as far in as I can)
'self-help' info in this spoiler:
---
Posted 20 January 2022 - 07:08 PM
the borders of all my notebooks are filled with numbers
damn...your bio hit me hard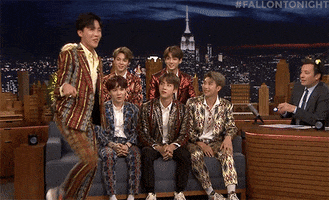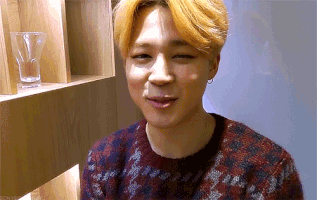 ---
Posted 21 January 2022 - 01:57 PM
---
Posted 21 January 2022 - 04:13 PM
I love shirataki noodles.
i'm so jealous i wish i liked them
♡ ♡ ♡ ♡ ♡
she/her
height: 5'3
bmi: 26.9
hw: 197
cw: 152.1
gw1: 142
gw2: 134
gw3: 128
ugw: 117
♡ ♡ ♡ ♡ ♡
---
Posted 21 January 2022 - 04:18 PM
i've spent most of today on MPA, and every time i switch to another tab to do non-eating-disorder-related-things, i fear somehow merging the two and infecting the not-MPA-tab with all of the terrible things i associate with having an eating disorder
---
Posted 21 January 2022 - 06:20 PM
I spent 10 minutes weighing pepperoni and doing the math on the calories so I wouldn't end up 4 over budget
h 5'7/170cm
hw 140 lbs/63.5 kg, 21.9 bmi
lw 104.8 lbs/47.5 kg, 16.4 bmi
cw 105.0 lbs/47.6 kg, 16.4 bmi
ugw 98 lbs/44.5 kg, 15.3 bmi
---
Posted 21 January 2022 - 06:35 PM
i log everything single thing i eat in a day and always say no to people offering me food, as i don't know the exact calories in it.

---
Posted 21 January 2022 - 09:32 PM
I have more diet soda in my body than food lol
☁️🌾💗🐇💌🐇💗🌾 ☁️
21, 5'2"
CW: 113 - bmi 21
HW: 113 - bmi 21
LW: 92.5 - bmi 16.9
GW1: 100 - bmi 18.3
GW2: 95 - bmi 17.4
GW3: 90 - bmi 16.5
UGW: 85 - bmi 15.5
~~~~~~~~~~~~~~~
*infp 9w1*
~~~~~~~~~~~~~~~

---
Posted 21 January 2022 - 09:57 PM
I'm already the heaviest person at my job, already mid-fast, and someone walked in who was skin and bones and somehow I felt even bigger than I did before.
I immediately felt claustrophobic in a wide open space.
---
Posted 21 January 2022 - 10:10 PM
I base every food purchase on calories and not whether I can afford or like the food

Sent from my moto g power using Tapatalk

---
Posted 23 January 2022 - 12:29 PM
Fasted all day today, then around 4pm i really wanted to eat something. Found a sausage and egg quiche my mother made, took a small slice, and on my first bite there was a piece of eggshell. My first thought was "this is a sign from the universe that im not supposed to eat this." Instead of taking out the eggshell and eating the rest or just getting a different slice like a normal person, i took out the eggshell, gave the slice to my brother and ate a 10 calorie jelly pot and felt proud of myself.

---
---
0 user(s) are reading this topic
0 members, 0 guests, 0 anonymous users