Can we get rid of this forum?
Started by
Guest_thehappiestjess_*
,
Mar 23 2016 03:36 PM
Posted 21 September 2018 - 06:09 PM
the reason why some topics are less populated is just because of the design of the forum.
---
Posted 03 April 2019 - 02:43 AM
Why tf does it bother you if it's here ? If you don't use then you don't use it and it doesn't concern you. You sound selfish af and you're literally complaining for no reason. You sound really dumb honestly


Sent from my iPhone using Tapatalk

---
Posted 03 April 2019 - 06:42 AM
Alright I absolutely understand the logic behind your wish and i think most of the harsh replies here were completely unnecessary and a result of misunderstandings
However
Mpa is a safe place for sufferers of a VERY broad spectrum of eating disorders and other mental illnesses
The platform offers a wide variety of sub-categories so every problem has a place to be shared
Even if no one is CURRENTLY using it, i think it's important for this website to contain all that currently exists here because one day, even after 10 years, someone might need to post there but the forum wont exist because people before this poor person didn't need it
We simply cannot know for sure what will happen in the future, so it's best for the forum to stay
The presence of it won't have any negative effects on the website or its users (feel free to share your opinion if you have proof claiming otherwise) so lets just leave it for the hypothetical future user who's gonna need it

---
#84 Guest_MisguidedIndulgence_*
Posted 25 April 2019 - 08:41 AM
Dude, the fact that so many people replied to your 'plea' is enough of a reason to keep this forum.
---
Posted 24 May 2019 - 10:02 PM
We shouldn't get rid of this forum but definitely get rid of this rude topic
luciddreams808, Detective L and 💗 Muscle Barbie 💗 like this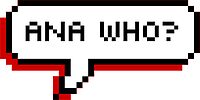 ---
Posted 28 March 2020 - 04:05 PM
I mean, if we're allowed to have our own boards, us with the more common disorders, BED, EDNOS, or especially, Anorexia & Bulimia, what most people think of when they first hear the words "eating disorder" , why shouldn't those suffering from muscle dysmorphia? Just because it may not be as common, or used as often, doesn't mean it isn't used. We're able to vent and be heard, relate to others, ask questions that we otherwise couldn't, and even make some humour about our struggles, just to make it a little tiny bit brighter. Just because there might not be as many muscle dysmorphia forums, that doesn't mean they shouldn't be able to have that same freedom that we do.

---
Posted 25 April 2021 - 10:11 AM
if you don't like the forum, then don't go on it. but why get rid of it? there are still some people who need it.
---
Posted 02 June 2021 - 08:56 PM
It's a valid illness and a safespace for those inflicted with it. Thus, it should stay

---
---
0 user(s) are reading this topic
0 members, 0 guests, 0 anonymous users